Tree Care Prices in Toronto
What does tree care cost?
No matter how big or small the project, knowing what it will cost is key. It's impossible to assess different estimates and offers without understanding a bit about the work you're trying to buy, and the factors that might increase or decrease the cost. On this page, we'll discuss the general factors that affect the price of tree care in Toronto and some options to reduce overall costs from any professional tree care company. 
For more specific information, go to the following pages:
Below, you'll find general information and FAQs about the cost of tree services like removal, hedge trimming and pruning.
You can also read about our Fair Price Guarantee.
This information will help you in appraising quotes from the best tree services in Toronto, or local arborists near you – both of which we share on our blog! 
Basic Tree Care Cost FAQs
Your questions,
our answers.
You've probably gone through a range of different websites trying to get a rough idea on the price of tree services. Some sites will get your hopes up with specific (often low) numbers, others won't mention it at all hoping you won't notice.
We want to give you the skills required to assess arborist quotes from tree companies, understand the factors affecting cost and get an idea of our pricing. These are some common questions with more general answers, you can get more detailed information on our individual pricing pages. 
If you're looking to know about what we do, click here for all of our tree care services!
Whatever the size of your project, you deserve peace of mind that you're paying a fair price. We offer a price-matching guarantee on all of our tree services.
Solutions on your schedule. Pre-schedule service, postpone or expedite work, and make incremental or large scale improvements to your green space.
We do not charge for assessing your trees or property – no house call or services fees. Our team of Certified Arborists will assess your project and provide a quote at no cost to you.
Judge us by the company we keep
We're proud to be certified by leading industry associations, contributing members to the arborist industry and supporters of the broader business community.
Let's solve your tree problems!
Vista Tree has quick response times, clear quotes and guaranteed delivery. We're Certified Arborists, who are as passionate about customer service as we are about tree service! Our expertise is backed up with many years experience delivering  the best outcomes for our clients, their properties and their trees, every time.
Latest Articles - Tree Care Tips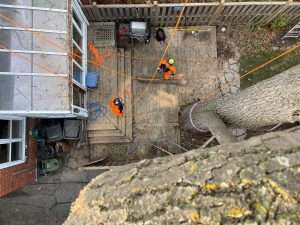 Experiencing a neighbour's tree falling onto your house can be an incredibly nerve-wracking and daunting situation. In addition to dealing with the immediate aftermath of the incident, you'll also have to consider potential legal and insurance implications. In this comprehensive blog post, we will delve into various aspects related to having a neighbour's tree fall
Read More »
This is the biggest and most comprehensive list of tree services near me, arborists near me and all the tree companies, professional arborists and others operating in the City of Toronto.
Read More »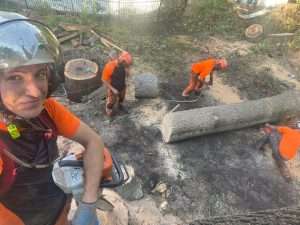 What is the cost of tree trimming in Toronto? Some people can be caught off guard by the price of tree care, but here's why tree maintenance is cheaper than you think.
Read More »