About Vista Tree Management
Service That's Above and Beyond
Precision tree care, delivered with passion.
Vista Tree Management provides precision tree care delivered by Certified Arborists to residential and commercial clients in Toronto, Ontario. We're dedicated to delivering exceptional service and raising the bar on safe, scientific tree care in the City of Toronto and GTA.  
We are committed to building a strong and positive relationships through service excellence.  Our entire team is committed to improving on of your most valuable assets, your home. 
We make trees safe, beautiful and functional – and we do it with a smile. 
PROFESSIONAL CERTIFICATIONS
Skilled. Educated. Proven.
We believe the foundation of excellence is knowledge. Trained professionals are first and foremost educated in their field, and arboriculture is no different. Prior to picking up a chainsaw, it is critical to know the science behind what, where, why and how one makes a cut. It isn't easy to cut a branch down – but it is impossible to put back up. 
Our team is composed of ISA Certified Arborists and registered Arborist Apprentices learning under them. Each team member graduates from college-level programs in Urban Arboriculture or Forestry, and continues their professional development through local and international training. 
As leaders in the arboriculture industry, we help teach the next generation of Arborist at Humber College and sit on the Board of Directors of the Ontario Commercial Arborist Association. We're members of the International Society of Arboriculture, the Tree Care Industry Association, the Canadian Federation of Independent Business and the Ontario Living Wage Network.
Deliver beauty, functionality and safety to every home.
We're always here to help make nature work for you. Today, tomorrow – everyday.
Judge us by the company we keep
We're proud to be certified by leading industry associations, contributing members to the arborist industry and supporters of the broader business community.
Let's solve your tree problems!
Vista Tree has quick response times, clear quotes and guaranteed delivery. We're Certified Arborists, who are as passionate about customer service as we are about tree service! Our expertise is backed up with many years experience delivering  the best outcomes for our clients, their properties and their trees, every time. 
Latest Articles: Tree Care Tips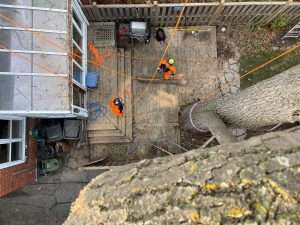 Experiencing a neighbour's tree falling onto your house can be an incredibly nerve-wracking and daunting situation. In addition to dealing with the immediate aftermath of the incident, you'll also have to consider potential legal and insurance implications. In this comprehensive blog post, we will delve into various aspects related to having a neighbour's tree fall
Read More »
This is the biggest and most comprehensive list of tree services near me, arborists near me and all the tree companies, professional arborists and others operating in the City of Toronto.
Read More »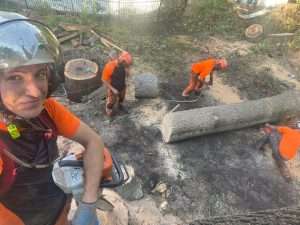 What is the cost of tree trimming in Toronto? Some people can be caught off guard by the price of tree care, but here's why tree maintenance is cheaper than you think.
Read More »