Cost of removing or felling big trees in Toronto
What Does It Cost to Remove a Large Tree?
No matter how big or small the project, knowing what it will cost is key. It's impossible to assess different estimates and offers without understanding a bit about the work you're trying to buy, and the factors that might increase or decrease the cost. On this page, we'll discuss the general factors that affect the price of tree care in Toronto and some options to reduce overall costs from any professional tree care company. 
For more specific information, go to the following pages:
Below, you'll find general information and FAQs about the cost of tree services like removal, hedge trimming and pruning.
You can also read about our Fair Price Guarantee.
Let's solve your tree problems!
Vista Tree has quick response times, clear quotes and guaranteed delivery. We're Certified Arborists, who are as passionate about customer service as we are about tree service! 
Big Tree Removal Costs FAQ
Costs of cutting down mature trees explained
Here's a basic rundown of the prices and costs for big tree removal in Toronto. For a much more detailed discussion, please read the article below!
If you're looking to know about what we do, click here for all of our tree care services.
Large Tree Removal Price Guide
Just like we did on our page about the cost of removing small trees, we're going to start by defining "big tree". If your tree is smaller than this, check out that page.
Big trees: A tree with a trunk that is bigger than a telephone pole at chest level. These trees require a permit to remove in the City of Toronto, and many surrounding municipalities in the GTA.
Now, lets get down to brass tacks. The five biggest factors that influence the cost of big tree removal are similar to small trees but there is even more to consider the larger the tree.
Those factors are:
Access and obstacles
Hazards and risks
Volume of wood
Speed / timing
Neighbour Problems
1. Large Tree Removal Access and Obstacles
A good rule of thumb is that the better the access and openness of the space around the tree, the cheaper it will be to remove. Think of a field with nothing in it – when there are no buildings there is nothing to damage, when there are no obstacles there is nothing to get in the way of big equipment. In an urban environment, removing a tree is much more challenging and requires far more than just a chainsaw. Project management, scheduling, neighbour relations, knowledge of municipal laws and more all go into it – on top of the physical aspect.
Getting to the big tree
When a large tree is hard to access, one of two options exist. Option one: Use big equipment to lift it in large sections over obstacles. Option 2: cut it into much smaller pieces and lower them to an accessible point. The first option involves expensive, specialized equipment but can often get the job done faster. The second option doesn't involve expensive equipment but is much more time consuming. Sometimes either option is a possibility, sometimes only one option is either due to restricted access or hazards present in the tree or site.
The biggest influencing factor for which you can choose if either option is potentially viable will still come down to access. Cranes take up a lot of space. The require open areas free from obstruction by communication or powerlines – or at least enough space to move around them. Lastly, they may require permits to close the street which are very costly.
The bigger the tree being removed, the more likely that equipment like a crane will be useful to do it cost effectively.
Sensitive site conditions and obstacles
Anything that is easy to break or damage that can't be moved is an obstacle to work as well as at potential risk for damage.  Professional tree care companies work with heavy pieces of wood over structures and objects all the time, but accidents can happen. When there are more things in the way of the job – especially if they are valuable – the potential risk to the company for insurance costs increases. Sprinkler systems can't be moved, greenhouses, sheds, pools, fences – the list goes on. When a company comes on site their general liability insurance will cover accidents and damage from any work undertaken by their employees. The more there is to damage, the more time they will likely take in preparing the site, doing the job and being mindful of your property. This increases the cost directly through more hours of work, and indirectly through the potential insurance risk in case of an accident.
Tree Hazards Increase Removal Costs
The bigger and "badder" the tree, the greater the cost, generally speaking. Arboriculture is an exceptionally dangerous industry with one of the highest rates of critical injury and death in North America – surpassing that of police, fire and construction. Prices for big or dangerous trees reflect this reality.

Trees are considered "unrated structures". Unlike buildings, no engineer can tell you what load a branch or tree can take. They're living things, not steel, so this makes sense. When an arborist climbs into a tree or works on it from a bucket truck, they're using a combination of science, practical experience and formal training to make judgements about how to manage the tree and their own safety. Cutting into a tree that has fallen over can release a huge amount of energy and cause it to roll, shift or snap back and hit you. An unbalanced load rigged from a tree or picked up by a crane, such as a section that was heavier than anticipated can cause serious problems.
Professional companies invest in employees by offering formal training through colleges like Humber, on the job training from journeypersons to apprentices and ongoing skill development through external trainers on topics like advanced rigging and aerial rescue. This investment is a protection for employees, but for clients as well. The costs of training and insurance in an industry with this level of risk are very high but they are well worth it when compared with the alternative.
Hazard costs are one of the reasons storm damage is more expensive to "clean up" than regular tree work. It involves a heightened level of risk for the whole crew, as well as an element of speedy response.
One of the biggest ways to reduce your potential costs is to deal with your trees proactively, and find a company willing to work with you to manage and mitigate risk over time. We have a lot more advice on how to reduce your short term and long term costs as a property owner, and steps you can take. At the end of the day, hazard trees are bad for you because of cost and us because of risk.
Volume of Large Wood Being Cut and Removed
More wood, more problems. Lots of wood means either using big equipment like a "mini" or regular skid steer to move wood, a crane, manual labour or a combination of all three. "Removals" (as we call them in the industry, vs. the common "tree removal") make a big mess. Every cut rains down saw dust and debris from the tree, and when it is on the ground the ground crew cut more too.
In any case, the bigger the volume of wood the bigger the disposal costs and the larger the mess it makes to cut up. Sometimes equipment like a crane can make a big impact on the efficiency of the job and bring down the price, sometimes it is just a fancy tool that will cost you more. We promise to make a new page soon discussing this!
Disposal Costs for Big Tree Removal
Back to what you care about, price. The largest trees in Toronto are likely to be oaks, elms, some types of maples and locusts. Oaks we see throughout High Park, Roncy, Rosedale, Bayview/York mills (less so now), and over to the Kingsway and Scarborough Bluffs / Cliffcrest. These are very heavy trees. A single large tree could weigh between 30,000 and 80,000lbs total. That's a huge amount of weight to manage, and it needs to go somewhere. We haven't yet written a blog post about this, but where wood goes when a tree is cut down is an evolving topic.
Where the wood goes after a large tree is cut down
Most frequently in Toronto, your wood is going to be turned over to be processed for firewood or it will go to a dump site where major disposal companies grind it into the mulch you'll buy for your garden a few years later. 
Sometimes it will be processed for reclamation into lumber or live edge pieces, but this is quite rare. The issue is that urban trees have many defects and foreign bodies embedded in them – fungus, old mails from 100+ years ago and other issues make it not so ideal for repurposing. It does happen, but less often than you'd think.
Small waste and garbage bin companies will often dispose of wood as subcontractors, as well as big disposal companies are involved in the process.
The cost for dumping wood is very high, roughly $120 – $200 a ton. A medium to medium-large oak tree could be 24,000 – 40,000 lbs, or 12-20 tons.  Worst case scenario, it goes to a regular garbage dump where it is buried along with other waste and becomes contaminated. 
Cleaning up the mess
There is no bigger mess than a large tree cut up into small pieces. After the risk of getting the tree down comes the clean-up. Branches small enough get chipped, wood too big to be chipped gets cut or axed or picked up with equipment. The back breaking labour of tree removal where you can't get equipment, usually in weather above 30 degrees, is one of the hardest jobs around. Bending, lifting, twisting, holding. Sometimes arborists are referred to as "industrial athletes", other times, "human machines". Where a big piece of equipment can't go, there go the individual workers with tools like chainsaws to cut up, move and remove the debris from a job.
Using Machines
In an urban environment, getting machines in to pick up wood is tough or impossible – or the result would cause damage to the property. Skid steers and other tools you'll see on construction sites are also used in arboriculture to pick up and move wood. The problem is that most sites in the city are either too small or using them would cause significant damage.
Speed / Timing of The Job
Unlike with small tree removal, tree pruning or hedge trimming, large trees can't come down quickly. They require permits, and permits require reports. After an arborist report for tree removal is written up, it is sent along with an application to the municipality where it is reviewed. This process takes 3-6 weeks on average, with some permits approved and issued in as little as two and other situations taking much longer.
Scheduling around tree permits
Once a permit is issued the job must be scheduled. Removals typically aren't scheduled before a permit comes in, as it is impossible for a tree care company to know when that may happen. Since scheduling usually happens on a first come, first served basis the removal is unlikely to be scheduled right away in the busier seasons. Getting the first available appointment for removal is certainly possible, but it may increase the cost.
Permit Exemptions for removing hazard trees
Sometimes a big tree is extremely hazardous and the city issues an exemption that allows it to be cut down without going through the permit process. This can save the cost of the permit, planting and/or payment in lieu. However, when an exception is made, the owner has 72 hours to remove the tree following the issuance of the exemption. Since this is a very short timeline to work on and is very hazardous work, the removal costs will likely be higher.
Neighbour Problems impact cost of Tree Removal
Neighbour problems come up a lot in tree work. Sometimes the issue is that the tree is shared between neighbours and at least one neighbour wants to split the expense. Sometimes the issue is around access for workers, or loss of a treasured tree. Whatever the problem, removing big trees is an exercise not only in skilled labour but also project management. The more complex the issue surrounding the neighbour, the more likely it is to have a direct impact on the project.
If a neighbour is not willing to split costs this will increase your overall cost. If a neighbour restricts access to workers, this may mean having to use expensive equipment like a crane to reach the tree when a simpler solution would've otherwise been fine.
Being proactive in advance is the best way to deal with neighbour problems around tree care and maintenance, whether it is a big tree removal or any other tree care service. This is especially true if it is a neighbour tree you're worried about.
Conclusion:
No matter how big the tree, the job cost comes back down to the same basic principles: the harder, more dangerous and more time consuming it is, the more it will cost. 
To lower your cost on large tree removals, shop around for quotes. Call the , or the Top Toronto Arborists and get multiple quotes. If you want a fuller range of options, check out the full list of arborists near me in Toronto we put together.
Consider what steps you can take to reduce your costs, and shop around to see what the best options are for your timeline and budget for removing a big tree.
Whatever the size of your project, you deserve peace of mind that you're paying a fair price. We offer a price-matching guarantee on all of our tree services.
Solutions on your schedule. Pre-schedule service, postpone or expedite work, and make incremental or large scale improvements to your green space.
We do not charge for assessing your trees or property – no house call or services fees. Our team of Certified Arborists will assess your project and provide a quote at no cost to you.
Judge us by the company we keep
We're proud to be certified by leading industry associations, contributing members to the arborist industry and supporters of the broader business community.
Let's solve your tree problems!
Vista Tree has quick response times, clear quotes and guaranteed delivery. We're Certified Arborists, who are as passionate about customer service as we are about tree service! Our expertise is backed up with many years experience delivering  the best outcomes for our clients, their properties and their trees, every time. 
Latest Articles - Tree Care Tips
Do you manage condo tree maintenance in Toronto or the GTA? Typically, this job falls to the property manager, and trees can often fall by the wayside in managing a building. Unlike more seasonal elements like flower planting or snow clearing, or building utilities, property managers may be inclined to feel like trees can take care of themselves.
Read More »
Do you manage condo tree maintenance in Toronto or the GTA? Typically, this job falls to the property manager, and trees can often fall by the wayside in managing a building. Unlike more seasonal elements like flower planting or snow clearing, or building utilities, property managers may be inclined to feel like trees can take care of themselves.
Read More »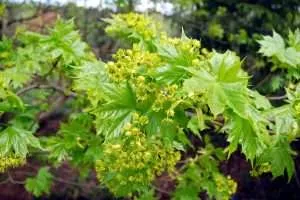 Norway Maple problems have become a significant concern for homeowners in Toronto. These beautiful shade trees may appear to be a desirable addition to your landscape but come with their fair share of issues.
Read More »