The price of hedge trimming and hedge repair in Toronto
Our minimum fee is $350+ tax. The average cost of hedge trimming is usually between $500 – $1800 + tax. For very small hedges, it is less, for very large hedges or those in need of extensive repair, it could be more. We provide free estimates on work, so there is no risk to you in getting a detailed quote for your specific hedges.
For medium or larger hedges, it is often cheaper to repair the hedge if possible. Emerald cedars, for example, can take a long time to grow into the right shape and size and replacing them is no guarantee the new hedges will survive. 
We specialize in restoring hedges after significant damage, to return them to original condition or as close as possible given extensive damage.
Your questions,
our answers.
Here's a basic rundown of the prices and costs for hedge trimming in Toronto. For a much more detailed discussion, please read the material below.
If you're looking to know about what we do, click here for all of our tree care services!
Cost of Hedge Trimming or Repair
What does it cost to trim a hedge?
You might think the answer would be pretty straightforward. We wish it was! It would make everything much simpler. Unfortunately for everyone, pricing hedge trimming is difficult. There are many different species of hedge, and hedges come in all manner of sizes. Some hedges have been well maintained for years, others have been left to overgrow for far too long. Some hedges have been damaged by snow or storms, others by pests or drought.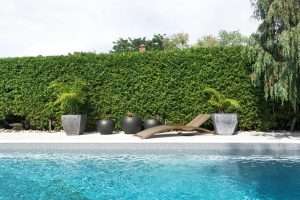 Most of the time, when we get asked to trim a hedge, this isn't exactly what buyers mean. Instead, what is need is to make it look good again, or reduce the height or spread regardless of appearance. Without really seeing what the current state of the hedge is, and fully understanding the expectations we can't really tell what amount of work will be involved.
Factors that go into the cost of trimming hedges:
Size and amount to be trimmed
How much needs to be repaired
What the goal is
1. Size and Amount to Be Trimmed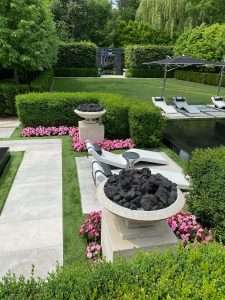 The total height, length and depth of a hedge is very important to cost. A hedge that is ten feet long, four feet tall and two feet wide is very easy to reach and access. The same hedge at 100 ft long would take much more time. A 30 ft tall hedge requires special equipment to access, while a hedge that is very wide may be very time consuming to work on. The bigger the hedge, the more expensive it will be.
The amount that needs to be trimmed is also a factor – a light touch-up with only 1-2 inches of new growth trimmed off is much different than taking a few feet off.
2. How Much Needs to Be Repaired
Is the hedge damaged at all? Does it have holes? Has it split apart? These issues can usually be resolved, but it can be time consuming depending on the level of damage. Repairing a hedge will usually also involve removing excess deadwood and leaves or needles that have piled up inside. Deadwood in hedges is common, but too much can make it hard to repair.
Does the Hedge Need to Be Cleaned Out?
As hedges age, they shed leaves and needles, much of which piles up in the interior of the hedge. Many hedges that have been trimmed year after year without being cleaned out may have six or more inches of debris at the base, which can cause significant damage. If a hedge is undergoing a major repair, removing this debris and all the deadwood can aid in recovery and keep it looking lush.
Cleaning out a hedge in this manner involves making hundreds of individual cuts on the inside of the hedge and collecting often large piles of old leaves, needles and other debris. This work must be completed prior to the repair or trimming to ensure the final product looks spectacular, but it does add time to the job.  
3. What Is the Overall Goal and How Challenging Is It?
Hedge trimming can mean many different things to different people. We've discussed a few different aspects of hedge care above. When taken together, they reflect the scope of work involved in the job and the level of difficulty it presents.
Improving the appearance
Some home owners want a hedge with crisp, straight lines or on large columns. Others want perfectly round balls made out of hedges, while still others just want to tame back an otherwise natural look. The more precise and challenging the more time it takes to achieve and the greater skill level is required to do it.
Difficulty of Hedge Repair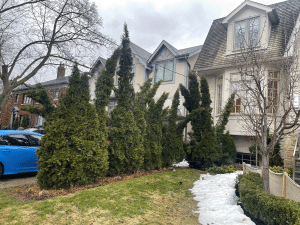 Has the hedge been damaged and needs to be put back together? This can happen when snow weighs down on a hedge and pulls it apart. Sometimes, there are holes and gaps in a hedge that need to be filled in. Fixing these problems is not necessarily easy or straightforward, especially if the damage is significant or the hedge is large.
Size Changes to the Hedge
Lastly, changing the size of the hedge can present serious problems. Many hedges have green on the outside and little to no growth on the inside. If cut a significant amount, only sticks will be visible and certain species will be unlikely to grow back properly or at all.
Pushing a hedge back from a driveway a few feet could radically alter the look and health of the hedge. Likewise, "topping" hedges by reducing their height a significant amount can result in serious damage. There are ways to achieve this without causing serious damage, but they aren't fast. It may take a few years of trimming to get hedges smaller without serious problems. We generally won't agree to do radical reductions in height or spread because no one ends up happy with the result.
Whatever the size of your project, you deserve peace of mind that you're paying a fair price. We offer a price-matching guarantee on all of our tree services.
Solutions on your schedule. Pre-schedule service, postpone or expedite work, and make incremental or large scale improvements to your green space.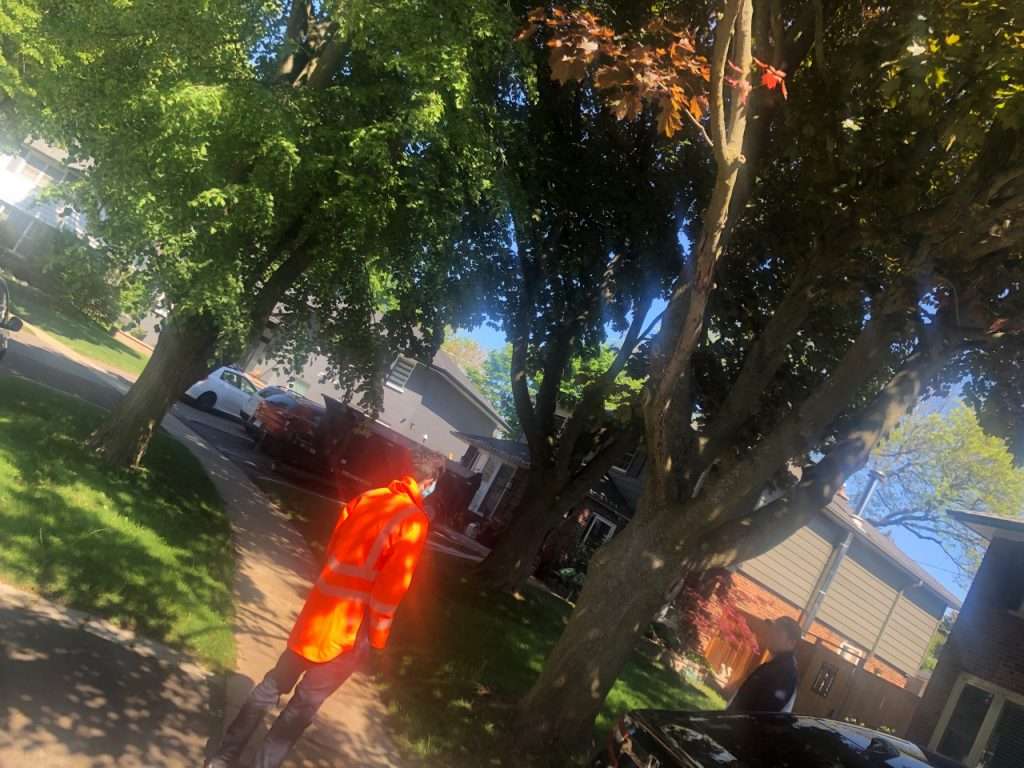 We do not charge for assessing your trees or property – no house call or services fees. Our team of Certified Arborists will assess your project and provide a quote at no cost to you.
Judge us by the company we keep
We're proud to be certified by leading industry associations, contributing members to the arborist industry and supporters of the broader business community.
Let's solve your tree problems!
Vista Tree has quick response times, clear quotes and guaranteed delivery. We're Certified Arborists, who are as passionate about customer service as we are about tree service! Our expertise is backed up with many years experience delivering  the best outcomes for our clients, their properties and their trees, every time. 
Latest Articles - Tree Care Tips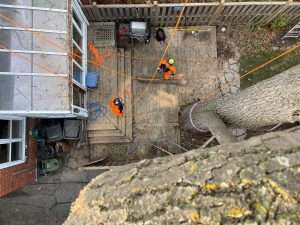 Experiencing a neighbour's tree falling onto your house can be an incredibly nerve-wracking and daunting situation. In addition to dealing with the immediate aftermath of the incident, you'll also have to consider potential legal and insurance implications. In this comprehensive blog post, we will delve into various aspects related to having a neighbour's tree fall
Read More »
This is the biggest and most comprehensive list of tree services near me, arborists near me and all the tree companies, professional arborists and others operating in the City of Toronto.
Read More »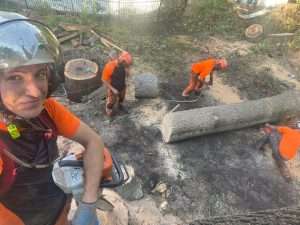 What is the cost of tree trimming in Toronto? Some people can be caught off guard by the price of tree care, but here's why tree maintenance is cheaper than you think.
Read More »